Inspection: tv-8403sl, tv-7203sl
Your packaging may vary, and may include additional shipping materials.
---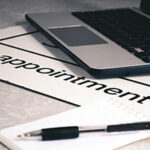 1. SCHEDULE YOUR DELIVERY APPOINTMENT
Residential Addresses: All residential deliveries will require a delivery appointment.
Commercial Addresses: A delivery appointment is not required, but is highly recommended to ensure a proper inspection by responsible personnel.
*If you do not schedule a delivery appointment, your freight carrier will arrive without notice with your toolbox, and expect that you will be present for inspection.
This step is usually performed directly after your shipping notification is received.
---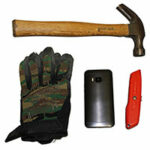 2. PREPARE YOUR RECEIVING AREA
To make the inspection process go as smoothly as possible, please have the tools listed below available as soon as the carrier reaches the delivery point:
• LARGE FLAT-HEAD SCREWDRIVER, PRY BAR or CLAW HAMMER
• BOX CUTTER
• WORK GLOVES
• CAMERA or SMARTPHONE CAMERA
• ASSISTANT (RECOMMENDED)
• CELL PHONE**
Freight carrier drivers typically have 7 – 15 minutes to make a delivery; freight drivers are under no obligation to offer assistance.
---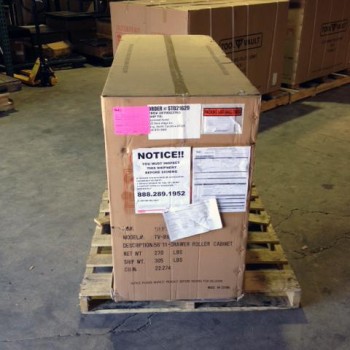 3. INSPECT THE OUTER PACKAGING
Use your CAMERA to photograph any damage, and take notes. Examples of damage include, but are not limited to:
BOX CAVING IN, BENT TRIM
HOLES OR TEARS IN CARDBOARD
HOLES CREATED BY A FORKLIFT
ANY EXPOSED METAL
DAMAGE TO BASE
"NO-STACK" CONE ON CARDBOARD PACKAGING IS DESTROYED OR MISSING
In most cases, the outer packaging may display minor damage from general shipping conditions. Any marks or damage on the packaging you see, no matter how trivial, is enough to warrant a complete inspection of your tool box.
---
If you see any damage at this point,
STOP
NOTE THE DAMAGE ON THE BILL OF LADING and CONTINUE YOUR INSPECTION
***If possible, write on the bill of lading yourself. If the driver insists on being the one to write on the bill of lading, initial their notes showing that you agree with them. If you do not agree with the driver's notes, DO NOT sign the bill of lading.***
---
---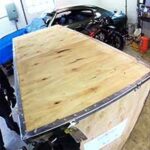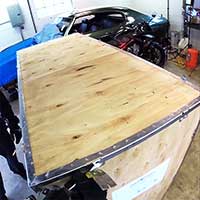 4. REMOVE STRAPS
Cut the straps with the BOX CUTTER.
---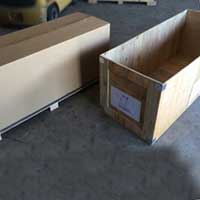 5. REMOVE PACKAGING
Cut the straps with the BOX CUTTER.
The cardboard box lid can be removed by lifting straight up off the box. Once removed please set the cardboard box off to the side.
---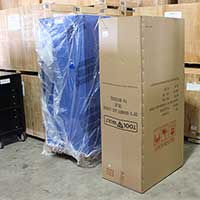 6. REMOVE PLASTIC LINING

Although the lining is a thin clear plastic it is extremely important that it is completely removed before accepting your shipment. The plastic bag and shrink wrap can easily hide dents and dings that can occur during shipping. Once removed inspect your toolbox on each side thoroughly for any dents or scratches.
Lift the cardboard box off, and remove remaining inner packaging and plastic liner.
Preserve all packaging and set aside
---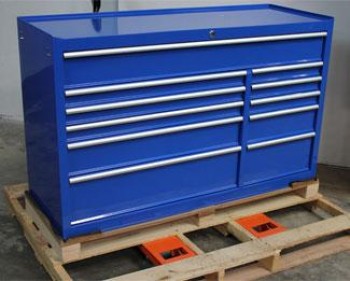 7. INSPECT ACCESSORIES
If more pieces are included with your shipment, please inspect all items thoroughly to complete your inspection.
Inspect your toolbox on each side thoroughly for any dents or scratches
Inspect the powder coat and frame to detect scratches or dents that are less visible
If your shipment contains more pieces, please inspect all items in the shipment
Take clear photos and notes of all damage
---
If you see any damage at this point,
STOP
CALL US IMMEDIATELY AT: 888.289.1952
DO NOT SIGN FOR THE DELIVERY
UNTIL WE WALK YOU THROUGH HOW TO REFUSE THE DAMAGED ITEM(S)
**this is necessary for your protection in the event of freight damage
---
---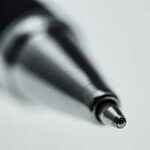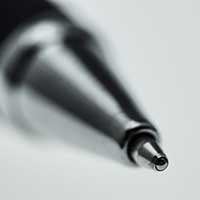 8. SIGN FOR YOUR SHIPMENT*
You may sign the bill of lading once the shipment you are accepting has been inspected and declared perfect condition by your own best judgement.
When you sign the bill of lading, you are signing an agreement with the freight company that states that you or an authorized representative has thoroughly inspected the shipment.
Once signed, you agree that you have received the shipment without damage. This agreement also waives any rights to file a freight claim.
*If you have refused the delivery due to damage,
YOU MUST call StrictlyToolBoxes.com immediately at 888.289.1952
---