Assembly: Tool Vault 72/84 Inch Hutch
REQUIRED TOOLS
Drill, 10mm Wrench, 14mm Wrench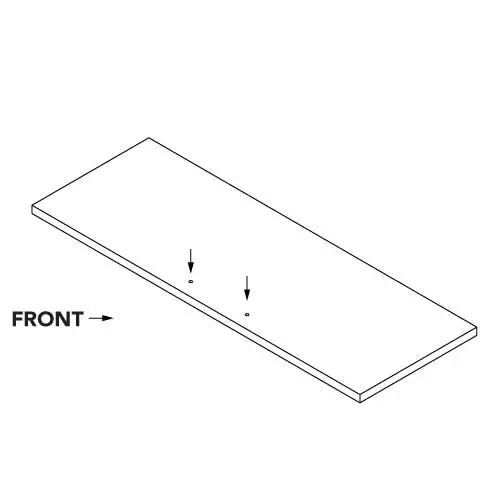 REMOVE THE TOP MAIN DRAWER OF THE ROLLER CABINET AND CAREULLY SET DOWN ON A CARDBOARD SURFACE AS NOT TO SCRATCH THE DRAWER.
Un-bolt the stainless steel top from the inside.
---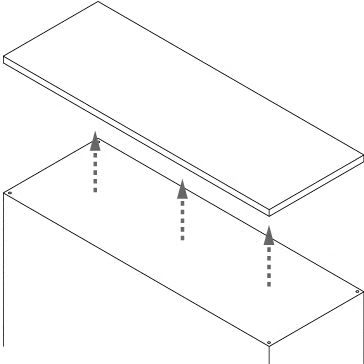 2. REMOVE STAINLESS STEEL OR MDF WORKTOP FROM ROLLER CABINET
---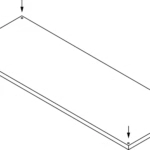 3. FLIP OVER, AND DRILL OUT HOLES ON STAINLESS STEEL OR MDF WORKTOP
---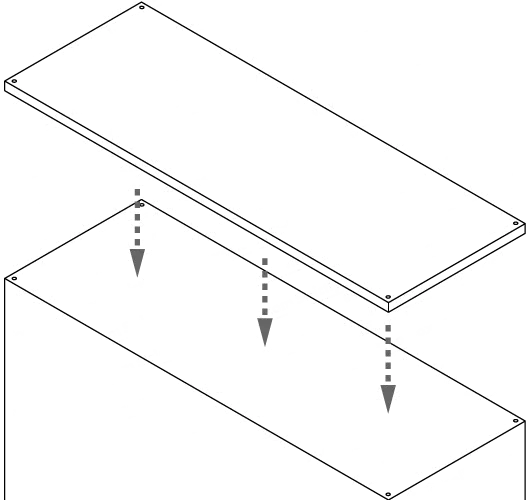 4. REPLACE WORKTOP ON TOP OF THE BASE CABINET

Ensure drilled holes on worktop align properly with the weld nuts on the roller cabinet.
---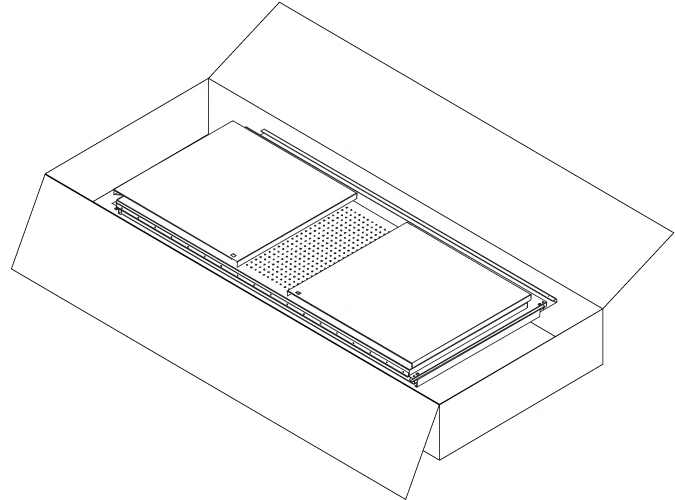 5. OPEN HUTCH CARTON
Remove packing materials and set hardware bag aside.
---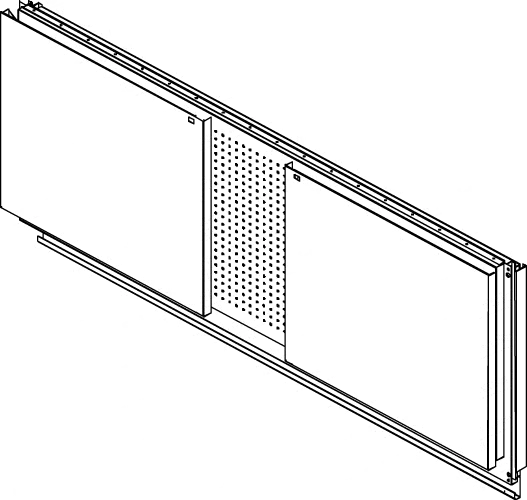 6. REMOVE FOLDED PRODUCT FROM CARTON
---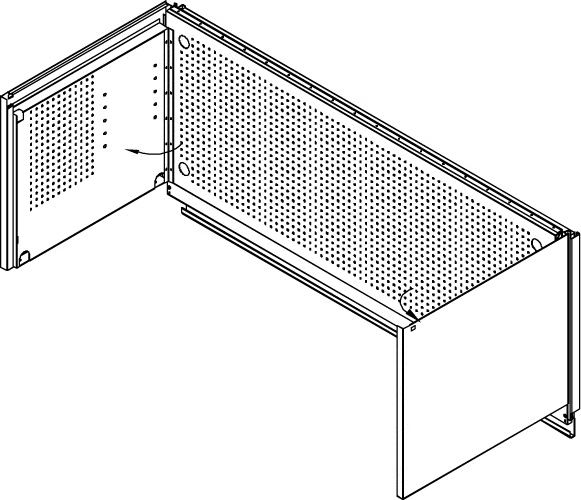 7. OPEN SIDES
---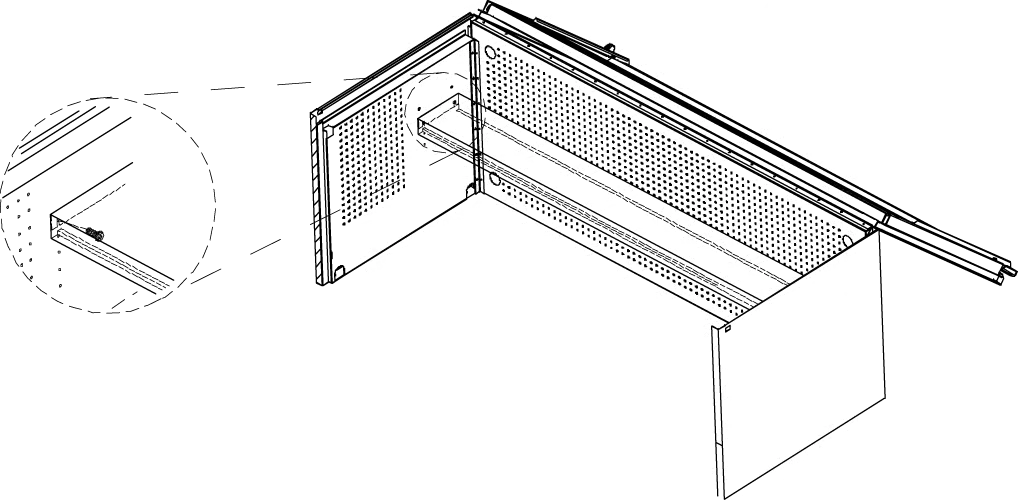 8. INSTALL THE MIDDLE SHELF
---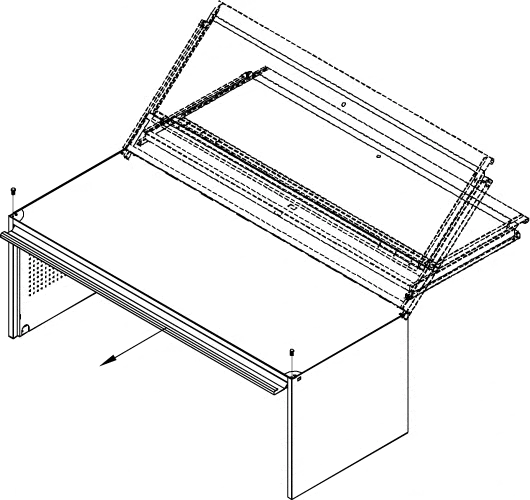 9. LIFT TOP FROM BACK, FASTEN BOLTS ON TOP
---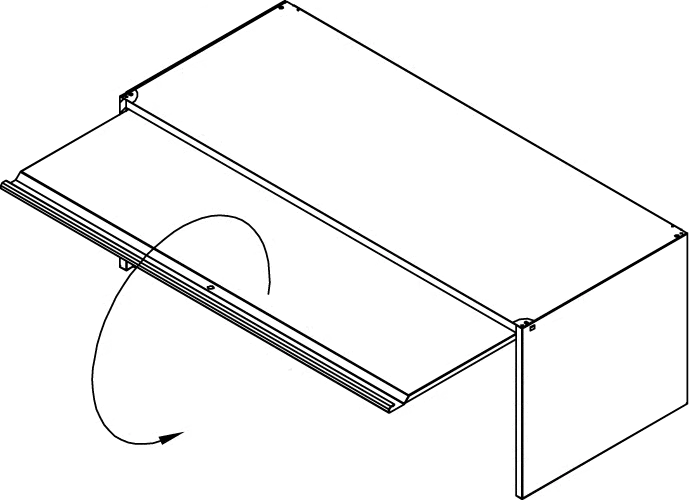 10. REMOVE BRACKET TO ALLOW THE DOOR TO CLOSE

The bracket will be located at the top left and right interior of your hutch, exactly 24" away from the front.
---
11. SLIDE THE DOOR OUT, CLOSE THE DOOR
---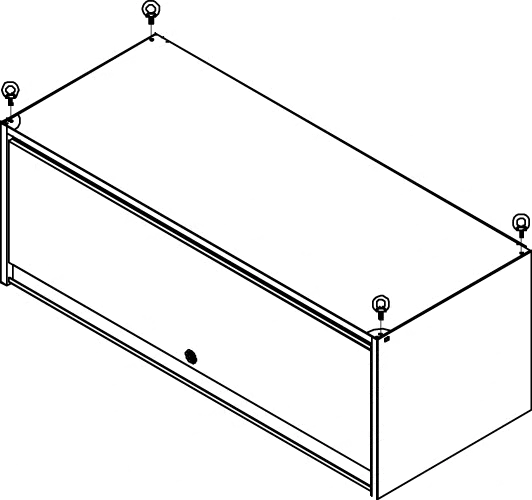 12. INSTALL LIFTING RING BOLTS
Insert the M12x30 RING BOLTS (4 PCS) into the 4 weld nuts on top of the hutch. Tighten securely, as these will be used to stack the hutch on top of the roller cabinet.
---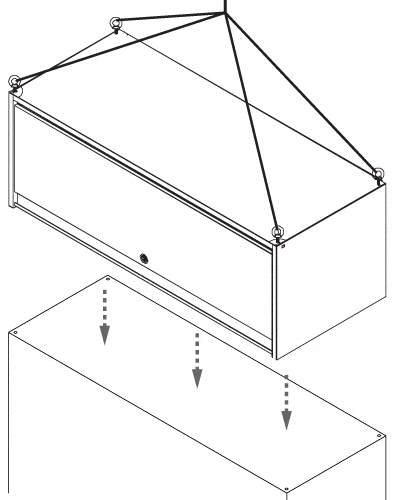 13. STACK HUTCH ON CABINET
Attach a crane or other lifting device to the ring bolts, stack the hutch on top of the roller cabinet. Align holes to pre-drilled holes on work top.
---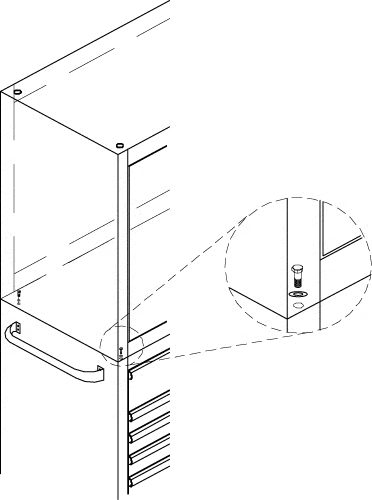 14. FASTEN HUTCH TO CABINET
Fasten hutch to cabinet with 14MM HEX BOLTS and WASHER on each corner through the pre-drilled holes to the weld nuts.
---